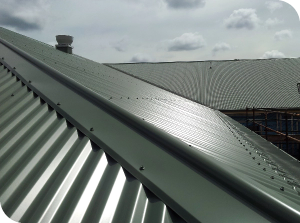 Colourbond Steel
COLORBOND steel combines the best of modern steel-making technologies developed over decades.
COLORBOND steel has undergone rigorous testing for over 40 years in some of our country's harshest climate conditions. So whether your roof, cladding, gutters, or downpipes are made from COLORBOND steel, you can be sure its great Aussie look will last.
The standard COLORBOND range includes 20 beautiful colours inspired by nature. This gives you the scope to achieve the look you want to suit your house style and the surroundings.
COLORBOND steel cools down fast when the sun sets, so less heat is radiated into your home. In winter, the same roof, combined with insulation, helps keep the warmth in, making your home or business more energy efficient, and helping to reduce your energy costs.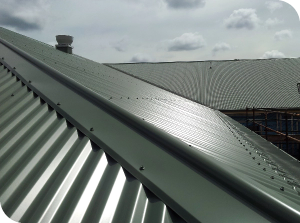 5 Recently Completed Roofs
Established in
Sydney

in 1986

AGC Roof Maintenance was established in 1986. Starting in the Sydney area, we now have 3 roof repair and maintenance divisions covering all the Sydney metropolitan area, and a large projects division.

Our 3 main divisions cover the Sydney metropolitan area and Country NSW from Wollongong in the south to the Central Coast in the north, and from Bondi in the east out to Katoomba in the west.

We haven't survived so long in this competitive business without caring for our customers. Our hardworking, diligent, honest and friendly team are constantly striving to offer the best possible service to our clients. Don't just take our word for it; look at our testimonial page to see for yourself.

Our list of clients includes local and State Government Departments, Development Companies and Builders, and most of Sydney's Strata Management Companies. However, we have never lost sight of our humble beginnings and always make time for small companies and homeowners.